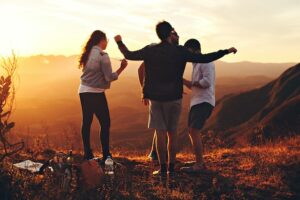 Numerous addiction treatment programs offer 12-Step programs or 12-Step facilitation therapy. Although many people are familiar with the 12-Step approach utilized by groups such as Alcoholics Anonymous or Love Addicts Anonymous, they may not understand why it is beneficial or what the 12 Steps are.
In this article, you will learn what 12-Step programs and 12-Step facilitation are, what to expect, and how they can help a person maintain a recovery lifestyle.
What Is a 12-Step Program?
12-Step programs are free, easily accessible support group members that are open to anyone who wants to stop substance abuse. Some 12-Step groups cater to specific populations, such as women, men, LGBTQ individuals, and family members. Each group is specific to the substance or behavior that a person wishes to alter (e.g., alcohol, gambling, overeating).
The 12-Step approach to addiction recovery was initially developed by Alcoholics Anonymous in order to assist alcoholics in overcoming their alcoholism. Numerous mutual support groups have since adopted the 12 Steps as a foundation for assisting individuals in their recovery from a variety of substance addictions and destructive behavior patterns. 3
The purpose of 12-Step Programs are to:
Provide a safe and supportive space for individuals to discuss their struggles with addiction.
Connect with those who share a similar viewpoint.
Promote substance abuse abstinence over the long term.
Assist in instituting positive behavior changes.
12-Step groups can be utilized in formal treatment settings, such as inpatient or outpatient facilities, or as a method of ongoing care to promote abstinence.
The research on the effectiveness of 12-Step programs is inconclusive, but many people claim that participation in 12-Step programs results in long-term positive outcomes.
What are the 12 Steps of Alcoholics Anonymous?
Beginning with Alcoholics Anonymous, the 12 Steps are a set of guidelines. In the Big Book of Alcoholics Anonymous, the Twelve Steps are described as spiritual principles designed to aid a person's recovery. Other groups have adapted the 12 Steps with language specific to their addiction or behavior pattern. Alcoholics Anonymous 12 Steps are as follows:
Our lives had become unmanageable, and we acknowledged our helplessness over alcohol.
We came to believe that a Power greater than ourselves could bring us back to sanity.
We decided to entrust our will and our lives to our understanding of our higher power.
We conducted a thorough and unafraid moral inventory of ourselves.
Admitted the exact nature of our transgressions to our higher power, to ourselves, and to another person.
We are fully prepared for our higher power to eradicate all of these character flaws.
We humbly requested that our superior remove our flaws.
We compiled a list of all the people we had wronged and became willing to make amends to each of them.
As often as possible, make direct amends to such individuals, unless doing so would cause them or others harm.
When we erred, we continued to take personal stock and promptly admitted our error.
Prayed only for knowledge of its will for us and the ability to carry it out.
Having experienced a spiritual awakening as a result of these Steps, we endeavored to share this message with alcoholics and to apply these principles in all our affairs.
What does 12-Step Facilitation Therapy entail?
12-Step facilitation therapy is a type of therapy that encourages a person struggling with substance abuse to participate in 12-Step mutual support groups in order to maintain abstinence.
Instead of working on the 12 Steps in a group setting, 12-Step facilitation enables a person to create a safe environment where they can become acquainted with the 12-Step process. The goals of 12-Step facilitation are as follows:
Cognitive: Acquire a deeper comprehension of how a person's thoughts relate to their substance abuse and its consequences.
Learn how an individual's emotions relate to their substance abuse and how to manage emotions to prevent relapse.
Behavioral: Acquire a deeper understanding of unhealthy behavior patterns and how they may have facilitated substance abuse.
When feeling tempted to use substances, actively participate in mutual support groups.
Spiritual: Develop faith in a higher power in order to find hope for a life free of substance abuse.
Liberation Way maintains a robust partnership with a large number of insurance companies at our addiction treatment facilities. Determine immediately if your insurance provider may cover all or a portion of the cost of rehabilitation and related therapies.
How Are the 12 Steps Implemented in Treatment Settings?
In many rehabilitation treatment settings, 12-Step programs are utilized. In fact, sixty-five percent of facilities offer 12-Step facilitation as one of their therapeutic options. 1 Some facilities may additionally provide 12-Step mutual-support groups.
Individual approaches, group-centered approaches, or a combination of both may be utilized in facility-organized programs. Before you begin the program, the therapist at your facility will provide you with a thorough overview.
How to Select the Right 12-Step Program
There are several considerations to make if you are considering a 12-Step approach to your recovery. If you are transitioning out of formal treatment, it may be beneficial to consult with your treatment team (doctors, therapists, etc.) about the types of mutual support groups that may be most beneficial. The subsequent sections discuss considerations for selecting a 12-Step program.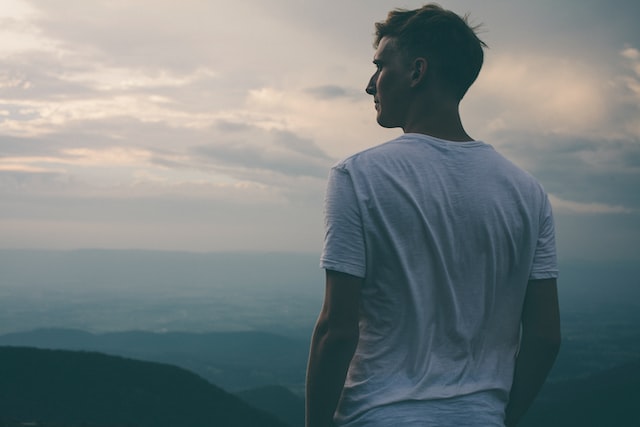 Does the treatment program specialize in your particular addiction?
There are a variety of 12-Step programs designed to address various substance abuse and behavioral patterns. There are also 12-Step support groups for family members and loved ones of addicts. Others may choose to participate in multiple 12-Step programs for the treatment of additional addictions or behaviors.
The following are among the most prevalent 12-Step programs:
Anonymous Alcoholics (AA).
Drug Users Anonymous (NA).
Nicotine Abstinence (NiCA).
Cocaine Anonymous (CA).
Anonymous Crystal meth (CMA).
Marijuana Anonymous (MA).
Anonymous Gambling (GA).
Weight Loss Anonymous (OA).
Anonymous Sex Addicts (SAA).
Al-Anon (for family and loved ones who misused alcohol).
Anonymous Codependency (CoDA).
Where is the 12-Step Program located?
If you are searching for local 12-Step programs that are not part of formal treatment, you can easily locate 12-Step meetings in your area. Each program's website includes a search tool to help you locate in-person and online meetings, if they exist. Utilize the following links to find common 12-Step meetings:
Alcoholics Anonymous (AA)
Nicotine-anonymous Program.
Cocaine Anonymous.
Anonymous Crystal Meth.
Marijuana Anonymous.
Players Anonymous.
Anonymous for Overeaters
Anonymous Sex Addiction.
Anonymous for Dependents.
Contact the compassionate admissions navigators at Liberation Way at (866) 275-3142 if you are searching for a more comprehensive addiction treatment program that uses a 12-Step approach but also offers more structure and supervision.
Do you feel at ease when sharing with others?
The selection of a 12-Step program is a highly individual decision. Not everyone is comfortable sharing in group settings, so it is important to discuss your options with your treatment team or trusted loved ones to determine if 12-Step programs are a good fit for you.
There is no requirement to participate in or return to 12-Step meetings. It is acceptable if, as a newcomer to the meeting, you prefer to simply observe. If you dislike group settings, you may want to consider 12-Step facilitation therapy to help you feel more at ease and comprehend the 12-Step approach.
Are you required to be religious in order to join a 12-Step program or group?
The original 12 Steps of Alcoholics Anonymous promote a spiritual path to sobriety that is not necessarily affiliated with any particular religion. During the recovery process, terms such as "God" or "Higher Power" may be used, but their meanings are left up to the individual.
Some individuals who do not identify as spiritual or believe in a higher power may find it more comfortable to join a mutual support group like SMART Recovery that lacks a spiritual basis.
Do You Need More Intensive Addiction Treatment?
Some individuals who struggle with substance abuse also struggle with co-occurring physical or mental health conditions that may require more structured care. This may involve detoxification, psychotherapy, medication management, or medical supervision in an inpatient or outpatient facility.
If you are uncertain about the level of care you require, speak with your physician or mental health professional about treatment options and the type of treatment that would most effectively promote your health and long-term recovery.
In a 12-Step program, what is a Sponsor?
Sponsorship is a component of 12-Step programs such as AA and NA. Sponsorship is the process of one member supporting another by meeting one-on-one outside of a formal 12-Step meeting to share their recovery experiences and hope.
Sponsors are individuals who have completed all 12 Steps and have been sober for a considerable amount of time. Sponsees (those being sponsored) may be newcomers, but many individuals with lengthy sobriety also have sponsors.
Each sponsor may have their own meeting and communication restrictions; however, the majority of sponsors are accessible by phone, text message, email, or in person outside of meetings.
Top 12 Step Locations
New York, NY
Los Angeles, CA
Dallas, TX
Philadelphia, PA
Houston, TX
Boston, MA
Seattle, WA
San Francisco, CA
San Diego, CA
Brooklyn, NY
Queens, NY
Riverside, CA
Baltimore, MD
Portland, OR
San Antonio, TX
Sacramento, CA
San Jose, CA
Cleveland, OH
Pittsburgh, PA
Austin, TX
Cincinnati, OH
Columbus, OH
Virginia Beach, VA
Bronx, NY
Providence, RI
Richmond, VA
Bridgeport, CT
Buffalo, NY
Fort Worth, TX
Hartford, CT
El Paso, TX
McAllen, TX
Dayton, OH
Rochester, NY
Fresno, CA
Allentown, PA
Concord, CA
Springfield, MA
Mission Viejo, CA
Albany, NY
Bakersfield, CA
Akron, OH
New Haven, CT
Worcester, MA
Murrieta, CA
Toledo, OH
Staten Island, NY
Long Beach, CA
Denton, TX
Harrisburg, PA
Oakland, CA
Indio, CA
Spokane, WA
Syracuse, NY
Lancaster, PA
Arlington, TX
Stockton, CA
Poughkeepsie, NY
Oxnard, CA
Scranton, PA
Modesto, CA
Youngstown, OH
Anaheim, CA
Victorville, CA
Lancaster, CA
Corpus Christi, TX
Santa Ana, CA
Santa Rosa, CA
Santa Clarita, CA
Antioch, CA
Trenton, NJ
Plano, TX
Irvine, CA
Newark, NJ
Chula Vista, CA
Eugene, OR
Canton, OH
Lubbock, TX
Reading, PA
Salem, OR
Laredo, TX
Jersey City, NJ
McKinney, TX
Killeen, TX
Chesapeake, VA
Norfolk, VA
Fremont, CA
Kennewick, WA
Garland, TX
Irving, TX
Visalia, CA
Atlantic City, NJ
Nashua, NH
Arlington, VA
York, PA
Brownsville, TX
Bremerton, WA
Tacoma, WA
San Bernardino, CA
Forney, TX
Pullman, WA
Rio Grande City, TX
Fairbanks, AK